Watch latest sports breaking news top headlines video online
Watch Legends Day home run derby in DR benefits David Ortiz Foundation – Sports News Youtube HD Video Online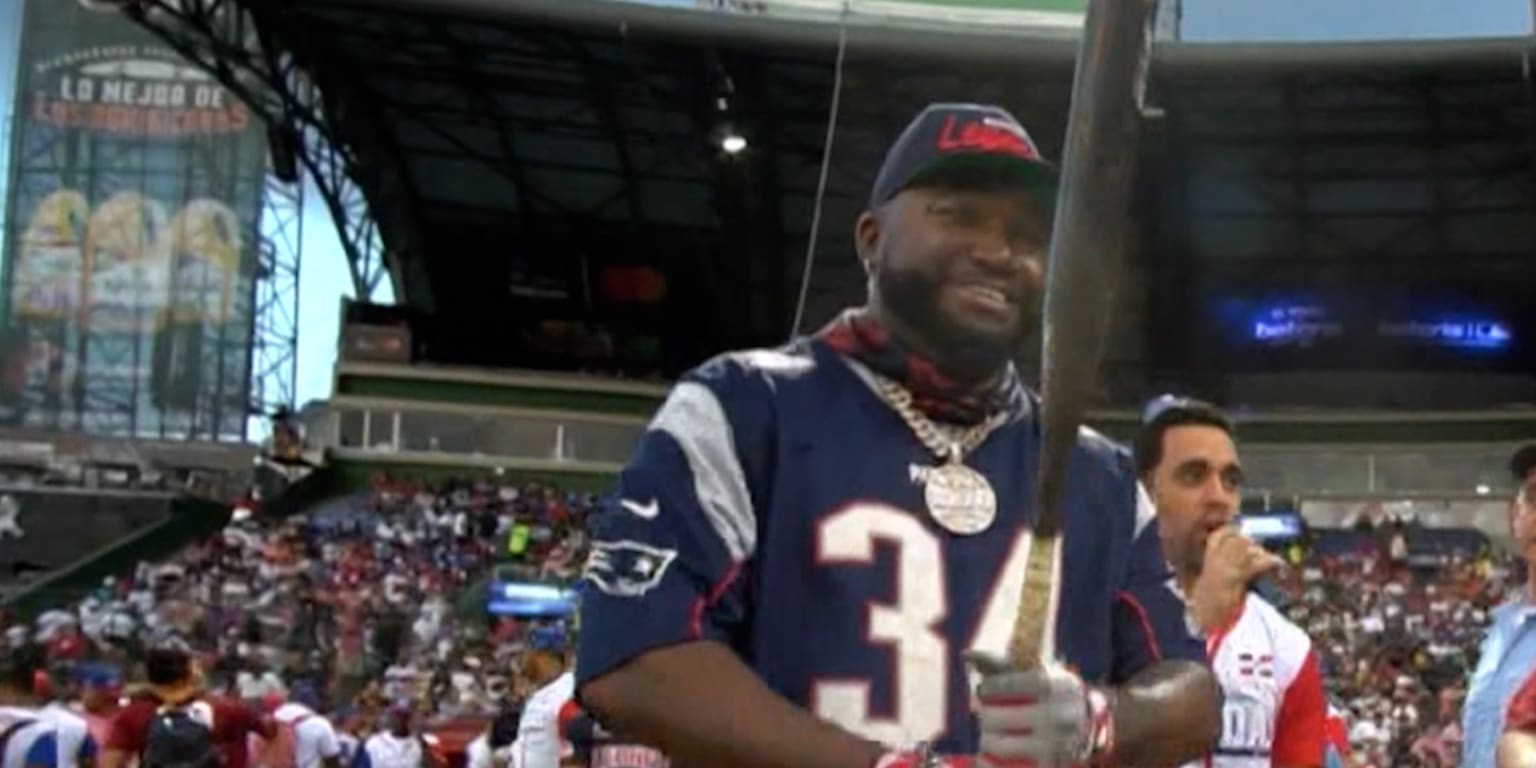 Dominican baseball royalty, local winter league players and fans came together on Sunday for the second edition of Legends Day at Santo Domingo's Estadio Quisqueya Juan Marichal. The event, which also included past and present stars from Venezuela, Cuba and other nations, featured a legends softball home run derby, a long ball competition among current Dominican winter league players and a baserunning contest, all to help raise money for the David Ortiz Foundation.
Red Sox legend Ortiz, donning a custom New England Patriots jersey with the number 34 and "Big Papi" on the back, was joined by the three Dominican former players enshrined in the Hall of Fame: Juan Marichal, Pedro Martínez and Vladimir Guerrero Sr. Also on hand were fellow countrymen and former Major Leaguers Adrián Beltré, Aramis Ramírez, Carlos Gómez and Julián Tavárez, accompanied by distinguished former Venezuelan players Bobby Abreu, Luis Sojo, Edgardo Alfonzo, Melvin Mora and Endy Chávez.
In the legends softball home run derby, Gómez was the winner with a total of seven. Among the Venezuelan contingent in the event, Mora and Abreu each belted five to finish ahead of Ortiz, who displayed his famous left-handed home-run swing to hit four.
"This is what we're here for, to help all these people who need it," Ortiz said after receiving the symbolic check for $1.5 million in Dominican pesos (roughly $27,000 in U.S. currency) for his foundation.
In one of the day's more touching moments, the first two Dominican Hall of Famers — Marichal and Martínez — had a symbolic at-bat with Martínez pitching and Marichal bunting a soft ground ball back to the mound.
In the players' home run derby, former Minor Leaguer Aderlín Rodríguez took the honors with six balls over the fence. Former Major League third baseman Juan Francisco — known for his penchant for hitting mammoth home runs — wowed the crowd with the longest shot of the day, adding to his legacy of being the all-time home run leader in the Dominican winter league with 99.
Former Major League and local stars were honored as well, including the first Dominican player in MLB, Ozzie Virgil Sr., along with Felipe Alou, George Bell, César Gerónimo, Rico Carty, Luis Polonia and Miguel Diloné.
"I'm going to put myself in God's hands, and if it's the first time or the second, the most important thing is that at some point I'll be in," he told local newspaper Listín Diario. "Now I'll just see what happens. I'm not in a hurry, but the mere fact of being mentioned with the group of players that had brilliant careers in the game just makes you think that you also had a brilliant presence in the [game]."
We update regularly Sports Latest Breaking News Headlines here. We update (2021-12-07 07:31:44) this United States news headline from Sports News, David Venn – official website – www.mlb.com.
Popular Search:
#Legends #Day #home #run #derby #benefits #David #Ortiz #Foundation
Watch all the latest Sports news from the World. Subscribe To Our Newsletters And Get Sports News today. We daily update the latest United States Sports news headlines, US breaking news, sports, business, entertainment, US politics, video and wallpapers, and more here.