Watch latest Google India Top Trends breaking news headlines online


Mariko Hill hit an unbeaten half-century and Hong Kong powered their way into the final of the women's T20 series with a 10-wicket thrashing of Tanzania on Saturday.
Hill hammered 66 off 49 balls, as she and opening partner Natasha Miles (34*) chased own the 107 needed for victory with more than five overs to spare at Hong Kong Cricket Club.
Victory gives Hong Kong the edge ahead of Sunday's final against the same opponents, although the day started off very differently for the home side.
Tanzania opener Saum Mtae hit Iqra Sahar for three fours off the first three balls of the game, before launching Alison Siu over long on for six, as the African side raced to 31 off just 11 balls.
In attempting to repeat the shot off the final ball off the second over, Mtae (27) instead hit it straight at Hill on the boundary, bringing her 10-ball cameo to an early finish. From 31 without loss, Tanzania collapsed to 42 for five.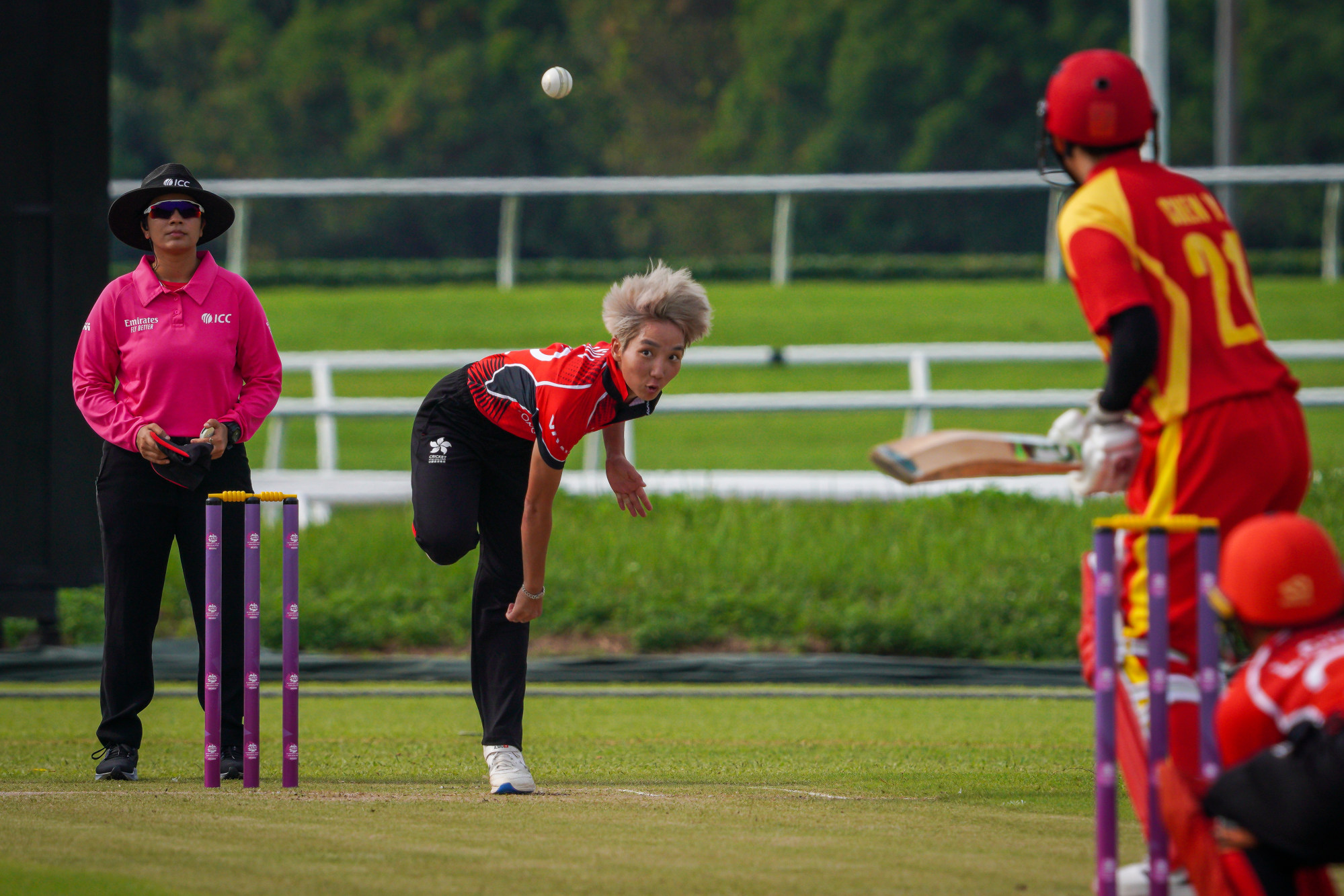 Siu also picked up the wickets of skipper Fatuma Kibasu, and Hudaa Omary, while Hong Kong captain Kary Chan grabbed four of her own, and while there was some resistance from Neema Pius, who finished unbeaten on 34, Tanzania never fully recovered.
Miles got the Hong Kong response off to a fast start, hitting Pius for consecutive fours, and Hill got into the action too, hitting the ball to the boundary on a regular basis.
Hill had a let off when Sofia Jerome parried a catch over the boundary, allowing the Hongkonger to reach her 50, and with less than an hour gone, Miles' single down to deep third man sealed a dominant victory in 14.2 overs.
Afterwards, head coach Andy Cottam hailed his side for taking ownership of their performance, and said victory had been thoroughly deserved.
"We don't want players who just get us halfway," Cottam said. "What is growing within the group right now is players feel like they have ownership of their roles.
"For us it's about believing that even if it gets a bit tough, we've got to keep bouncing back. There are a lot of things that people don't see like the gym sessions and the early mornings. These girls have worked hard and they deserve this win."


We update regularly World Latest Breaking Business News here. We update 2023-11-18 19:26:51 this news story from official website – https://www.scmp.com/sport/cricket/article/3242032/hong-kong-womens-t20-series-hill-and-miles-guide-home-side-crushing-victory-over-tanzania."

World News Popular Search: #Hill #Miles #guide #Hong #Kong #crushing #win #Tanzania #T20 #series

World News – Watch today's latest breaking news from World. We update all latest news headlines for Business, Money, Technology, Politics, Entertainment, Education, Science & health and more topics.

Read More Latest US News Headlines!
Latest International News Headlines!
USA | UK | Australia | Russia | Canada | New Zealand | India | Sweden | Switzerland | Argentina | Germany
Watch latest breaking news from U.S. and around the world. Check out today latest news live updates with videos, photos. Get current news stories from business, politics, sports, entertainment, tech, education and more.