Watch latest Google Sports breaking news headlines online


The roof of the SoFi Center, the venue for TGL built on the campus of Palm Beach State College in Florida, collapsed overnight on November 14 after a power outage caused deflation and damage to its air-supported dome section; TGL was due to launch in January but will now start in 2025
Last Updated: 20/11/23 6:32pm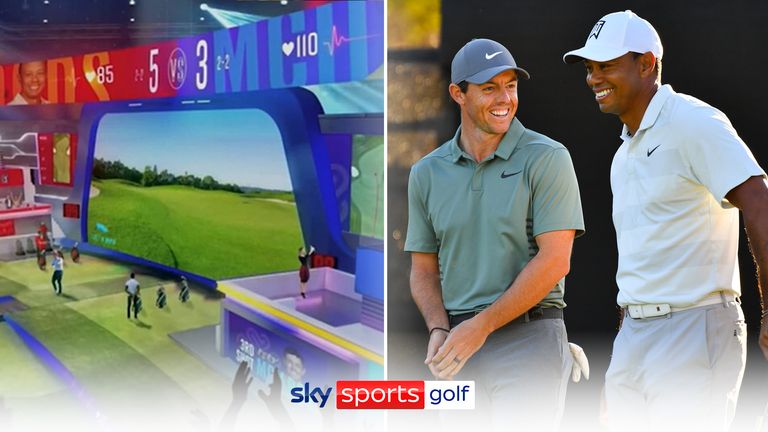 Everything you need to know about TGL, the new indoor golf league that was due to launch in 2024 but has now been delayed

Everything you need to know about TGL, the new indoor golf league that was due to launch in 2024 but has now been delayed
The launch of TGL, the new tech-infused golf league fronted by Rory McIlroy and Tiger Woods, has been postponed until 2025 after damage to the tournament venue.
The TGL is a made-for-TV golf league from Woods and McIlroy's TMRW Sports venture, with the pair among the 24 PGA Tour players committed to competing in six four-man teams from January in Florida.
TGL match nights were due to take place at the purpose-built SoFi Center in Palm Beach Gardens, Florida, where officials cited a power outage for deflation and damage to the air-supported dome section of the venue last week.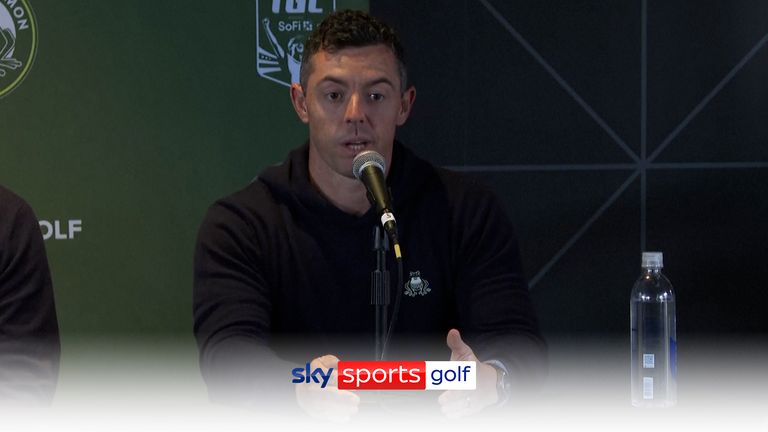 Rory McIlroy believes his new golf venture TGL, an indoor high-tech league launched with Tiger Woods, is the right way to bring golf into the 21st century and away from the traditional way of playing the game
No injuries were reported and most of the technology was not impacted by the collapse, although damage has been considered too significant in time for the event to launch as scheduled.
In a statement, TGL officials said: "Following discussions with key partners, including players, our six team ownership groups, PGA Tour leadership and our commercial partners, SoFi, ESPN and Palm Beach State College, the decision has been made to postpone the start of the TGL season until early 2025.
"This decision came after reviewing short-term solutions, potential construction timelines, player schedules, and the primetime sports television calendar. Despite this new timeline for the venue, we remain excited about the future of TGL and will continue to build excitement between now and the start of the season with our players, fans and teams.
"We have begun to update plans and timelines and are confident that the extension will only improve our delivery."
On the delay, Woods said: "I've been a believer in TGL, and as the momentum has built this past year, I'm even more excited about what this can become for fans of the game all around the world.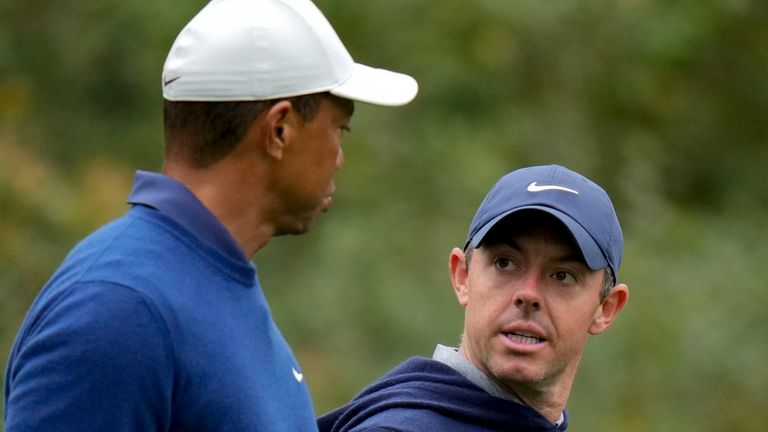 "Although the events of last week will force us to make adjustments to our timelines, I'm fully confident that this concept will be brought to life by our great committed players."
McIlroy added: "The postponement brings mixed feelings of disappointment and excitement. Above all, we are happy that no one was injured. We are looking forward to the launch of TGL. Given the circumstances, while the delay is disappointing, the postponement will allow us to regroup, refocus and return stronger."
The SoFi Center is a nearly 250,000-square-foot indoor simulator venue that had been constructed to accommodate around 1,600 fans on match nights. The technology due to be used combined an oversized simulator with actual shots to a tech-infused green that can change contours, depending on the shot.
Mike McCarley, co-Founder and CEO of TMRW Sports, said: "We are disappointed with the delay but thankful that no one was injured and grateful for the overwhelming support from our athletes, teams, Palm Beach State College and business partners. Their steadfast belief in the success of TGL and their alignment with the decision to postpone the inaugural season will allow us to regroup and return at our preferred time on the sports calendar."
Watch the PGA Tour, DP World Tour and all the men's and women's majors in 2024 exclusively live on Sky Sports. Stream the PGA Tour, DP World Tour, LPGA Tour and more with NOW.

Get the best prices and book a round at one of 1,700 courses across the UK & Ireland




We update regularly World Latest Breaking News here. We update 2023-11-20 22:45:00 this news story from official website – https://www.skysports.com/golf/news/12176/13012394/tiger-woods-and-rory-mcilroys-tgl-indoor-golf-league-launch-postponed-after-stadium-damage."

World News Popular Search: #Tiger #Woods #Rory #McIlroys #TGL #Indoor #golf #league #launch #postponed #stadium #damage

World News – Watch today's latest breaking news from World. We update all latest news headlines for Business, Money, Technology, Politics, Entertainment, Education, Science & health and more topics.

Read More Latest US News Headlines!
Latest International News Headlines!
USA | UK | Australia | Russia | Canada | New Zealand | India | Sweden | Switzerland | Argentina | Germany
Watch latest breaking news from U.S. and around the world. Check out today latest news live updates with videos, photos. Get current news stories from business, politics, sports, entertainment, tech, education and more.